Selected Lectures and Interactive Training Material by DJ5HG.
Only material is presented here which may be useful in amateur radio. It is written in German laguage. The interaction is programmed in Matlab. Therefore the installation of the MCR is necessary.

Antenna Design
A new version is in preparation.

This animation shows the nearfield below a Yagi-group. The mainlobe only is visible at 0° elevation. The illumination mainly is caused by a sidelobe. The three ropewires also lead some energy down to the ground. Antennadesign is an interactive shell around NEC2. It is programmed in Matlab with it's excellent support of 2-D and 3-D graphics including automatic generation of such animations as above. Antennas are designed in a high-level language. Installation of the MCR is necessary. Download antennadesign.zip (1.1 MB)
---
Radar Technique
A new version is in preparation.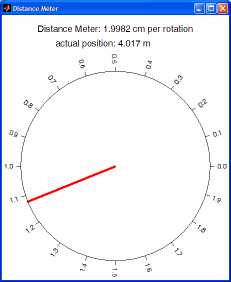 This is not a lecture but a demonstration of radar techniques by sonar experiments using the PC with it's soundcard. Above an example of a very simple CW-sonar which has an accuracy of 1 mm (here of a measured distance of 4.017 m). It is very impressive to see the red hand of the distance meter reacting when the target is moved in the sub-millimeter range. Download radartechnik.zip (2.7 MB) See also the Sonar Page of DJ5HG
---
Technical Computer Science
A new version is in preparation.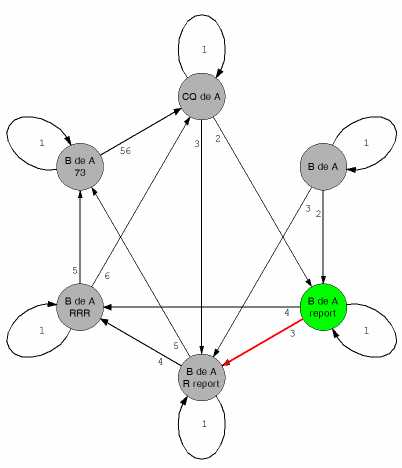 The figure shows the Finite State Machine of the standard procedure for meteorscatter QSOs. The range of this lecture is from the basic physics of a MOS-transistor to Finite State Machines. Also the different types of representations of numbers are explained. Download teccompsci.zip (2.5 MB)
---
back to the Main Page
---